let there be songs to fill the pines…
:: More artist to COMe ::
Honey Monsoon is a soul/fusion band from Detroit, MI combining musical and visual art into a completely unique performance experience. The band recently released their second album, Opal Soul, merging original music styles with world music, soul, and jazz influence.
Southeast Michigan quartet Cold Tone Harvest is no stranger to the slow burn. Country-infused melodies and rhythms lace with a lush ambience often reserved for the loneliest of instrumental compositions. Rich and rugged baritone vocals, clearly suited to whiskey songs and heartache anthems, instead turn their howls and growls towards brave and poetic lyric territory rarely found in a common folk or bluegrass outing.
The ensemble was originally formed by softspoken singer/songwriter Andrew Sigworth, partnered with drummer and banjo-player Brian Williams. The addition of inimitable upright bassist Ozzie Andrews gave the music a rowdy drive. The ensemble was completed with the addition of guitarist and vocalist Tony Pace, whose dobro, lap steel, and electric work adds a dense and mournful expanse to each song.
What originally started as a group of close friends getting together to jam in a basement has grown and evolved into a musical force to be reckoned with. By combining various elements of the blues, funk, long instrumental jams and catchy 3-minute songs, there is something for everyone within the sound that is Act Casual.
Act Casual has shared the stage with members of Umphrey's McGee, The Werks, Laith Al-Saadi, The Nth Power, The North 41, Broccoli Samurai, Ultraviolet Hippopotamus, EGi, and many more!
"Act Casual is a group of highly skilled musical chefs that each stirs into the pot their own batch of scintillating ingredients. A dash of funk, a dollop of country, a pinch of jazz and a helping of blues are all essential in making this stew a success. Their tunes are original and span the gamut..."
""Act Casual" is, perhaps, an apt name for the way the band "casually" communicates on stage in a seemingly free and sub-conscious manner. Much like Phish, Jimmy Herring or The Grateful Dead, their stock in trade relies heavily on the "jam" aspect."
- Eric A. Harabadian, Music Connection Magazine
"Act Casual diverts from the typical preconception of jamming, (or "fusion"), that of a noodly band getting entranced in their own sonic spell and being lost in the moment; this quintet is supremely in the groove—to where you, dear listener, never lose your own grip even if a time signature swerves."
- Jeff Milo, Playground Detroit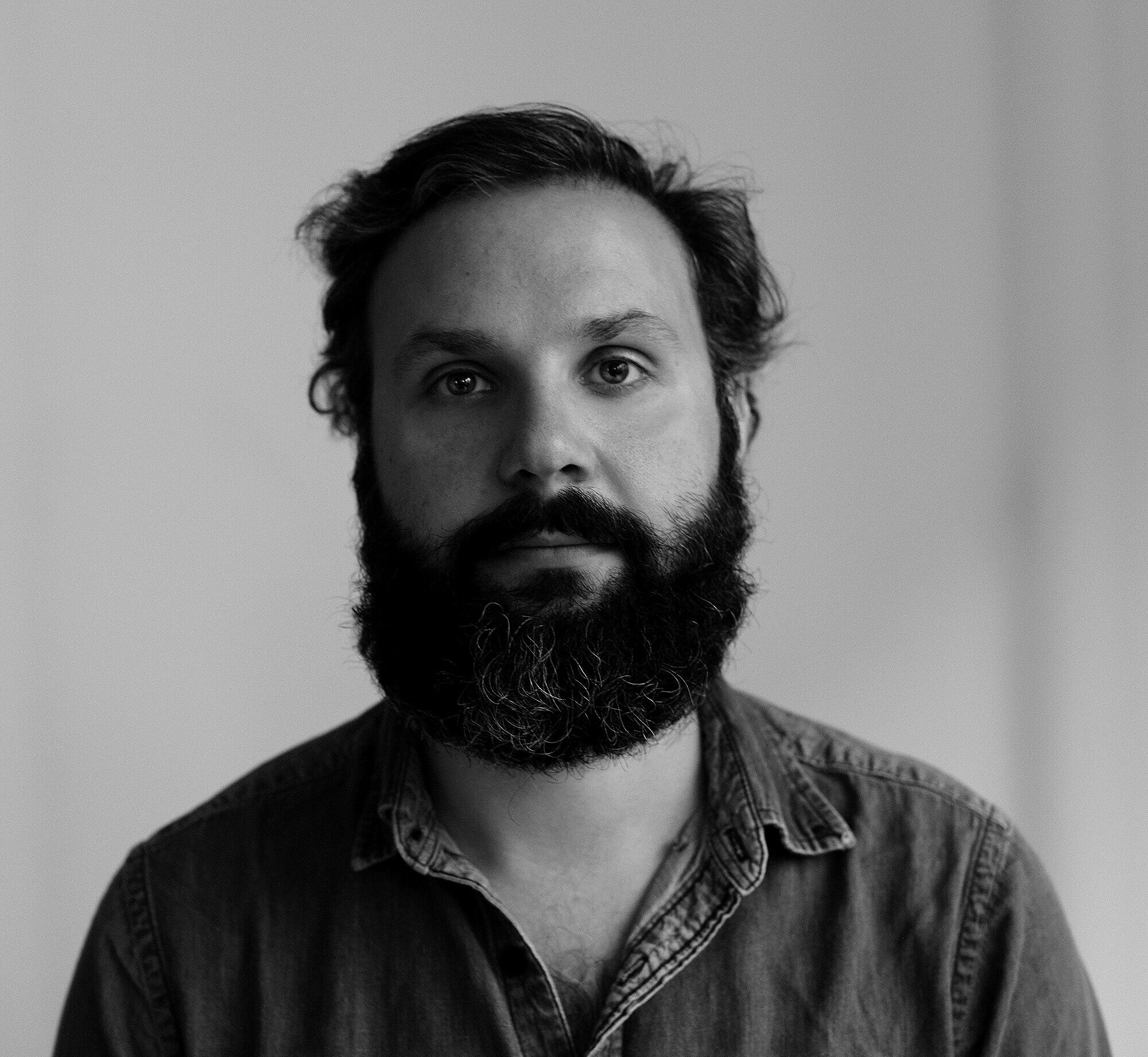 Alexander Vlachos (born August 18, 1980) is an independent singer songwriter. Born in New York, raised in Greece and is currently residing in Detroit, Michigan, Alexander started using the moniker Greater Alexander as a way of creatively expressing the greater part of himself through the medium of a sonic musical landscape. As a resident of Assemble Sound, he uses natural reverb to record in spaces around Detroit while infusing classical and acoustic guitars, piano, African and Latin percussion instruments to color the music and create an Indie-world folk genre similar to Jack Johnson intertwined with José González, Trevor Hall, Mike Love, Nick Drake, Jason Mraz and Paul Simon. Greater Alexander is a tried and true singer/songwriter. Partaking in this rebirth of Michigan and its glorious folk music, his voice is instantly soothing as it floats across the finely plucked and gently strummed guitar that finds its home in his arms. Greater Alexander nurtures his music from its birth on paper to the recording stage where he tracks his own vocal melodies over one another to create a full-fledged, lush sound.
FeRn Whale is a collective of musicians of different styles, who come together to play and have fun. Each song tells a story and builds a connection. Melodic, meditative grooves, bring about something that is old and new. With Tom on drums, he is calm and steady, sincere and thoughtful. Angela, on guitar and vocals, surrounds you with something raw, and sometimes surprises you with sporadic, waves of emotion. These two combine and compliment. With other musical friends who often join along, they all create a sound that is honest, and electrifying.
An experimental folk orchestra of anarchists and theologians from Jackson, MI. Established in the year 2000. Mixing blues and grunge, punk and hip-hop, country and jazz, nature and madness and any old thing they please...
Harnessing a fusion of funk, rock and improvisation, The Orbiters unite to bring groovy jam vibrations!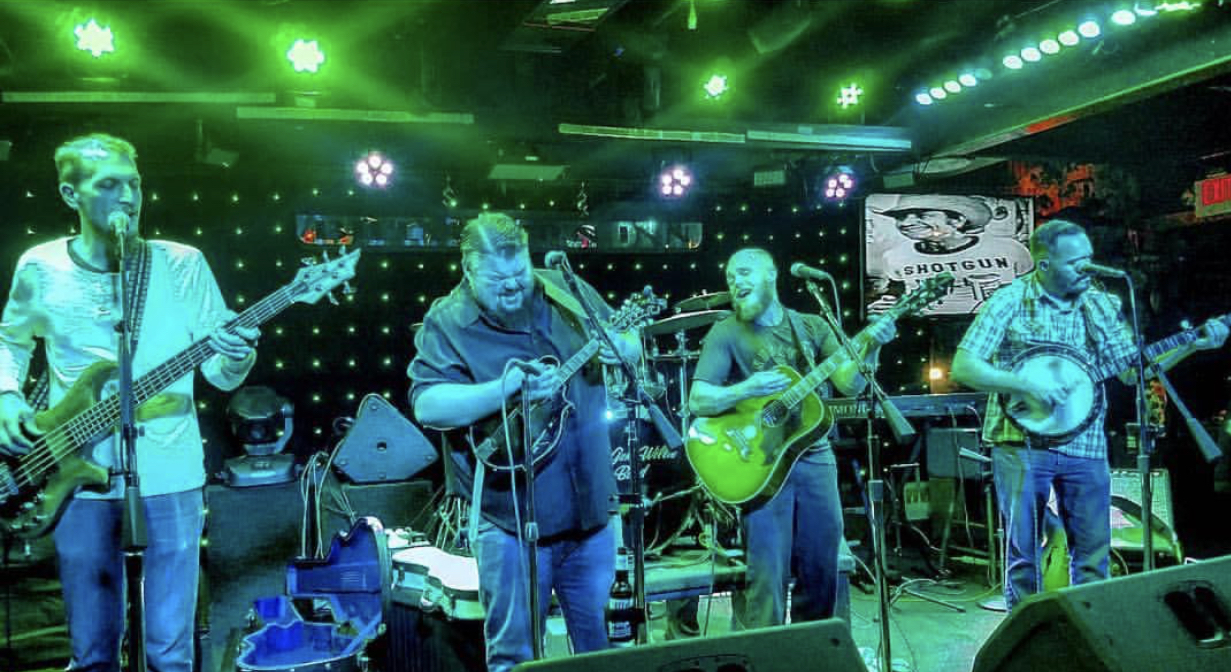 Birds of prey is a bluegrass influenced band based out of Waterford MI, we are a four piece band composed of stand up bass, mandolin, banjo, acoustic guitar and lead vocals. We play a variety of different tunes with originals being our main focus along covers which we add our own spin. Music is our passion and our way to spread love and healing to the world, and we are so very grateful to have the opportunity to do so!
Night Sky Is A Time Machine
Night Sky is an experimental project dedicated to the passion of creativity, art, and the gathering of kindred spirits in self-exploration & mastery in meditative practices.
Fusing shamanic and tribal elements with acoustic instrumentation, alongside the many wonders of technology, resulting in an opus of ethereal, genre-bent compositions; perfect for engaging in flow & dance and exploring the inner realms of imagination.
Night Sky Is A Time Machine invites you to go on a cosmic musical journey!

My name is Shooby Louise. I am a acrylic paint pusher from Lansing, MI. I have been manifesting the colorful images that roll around in my noggin for about 3 years now. I have always enjoyed art and felt a need to create, but in recent years I have gained a lot of momentum. I'm inspired by nature, animals, and colorful, uplifting imagery that catches the eye. I usually use every color in the rainbow!
Art has helped me heal like nothing else, and it is such a joy to create. I hope to bask in the awesomeness of art with every being I encounter! I'm excited to share the inner sanctum of my soul over the years to come, and build my brand Soul Sputum. Thank you kindly.
Danielle has been tattooing since 2005 and is the current Owner of Authentic Art Tattoo in Ann Arbor. She specializes in brilliantly colored tattoos. Many of her clients seek her out for her feminine designs and soft color palette. Her background and college studies in Fine Art aspire her to bring creative visions to life for her clients to have beautiful pieces of artwork to proudly wear. She also works in many mediums outside of tattoo; including marker, acrylic and watercolor painting. Danielle is an experienced live painter at events. She enjoys the experience of allowing others to be apart of the creative process unfolding while layers build onto a project as it takes form. Outside of being an artist she is a mother, mentor, empath, and following her indigenous roots while practicing mindfulness; learning to live life fully in a beauty way, while bringing her growth to canvas.